We present a selection of sales tools that will facilitate your daily work with our Ritter pens. From the catalog, via display, color plates through to equipped presentation box with Ritter-Pen ballpoint pens. Just ask us, we will advise you on the selection.
Complete Catalog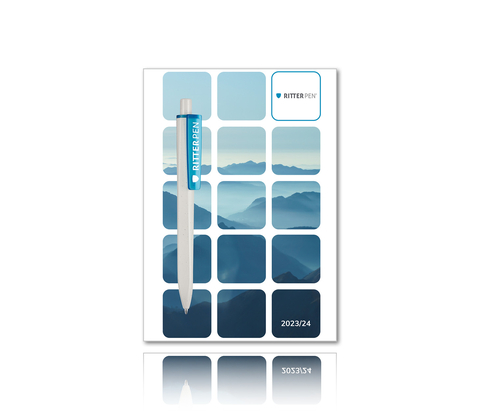 The entire line of writing instruments by Ritter-Pen in a comprehensive 172 pages, DIN A-4 catalog. You will find that all our ballpoint pens are made of high quality plastic and metal. Some pen models have twist-action retraction; others feature our customized printing and foiling and our Eco models are made from organic material. All pens models are equipped with quality refills. This is a comprehensive source of information for the industry and an indispensable tool for the advertising trade.
Promotion-Box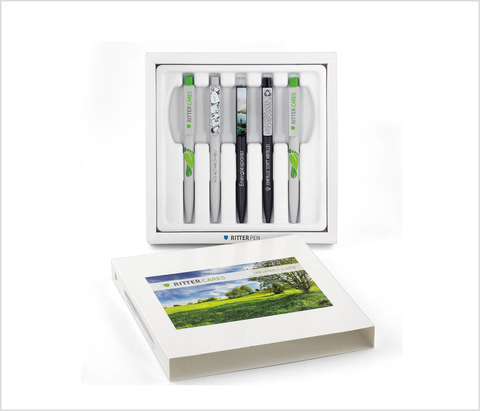 Professional advertising for RITTER-PEN products. The open cut out in this appealing white cardboard sample box provides an attractive way to view your choice of 4 pens. Dimensions: 123 x 22 x 165 mm
WOODEN DISPLAY RITTER CARES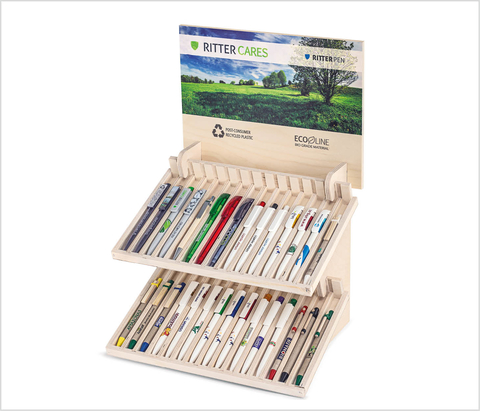 The perfect presentation for the RITTER CARES series. Wooden display with holders for a total of 30 writing instruments.
Dimensions: 42 x 52 x 25 cm
Displaystand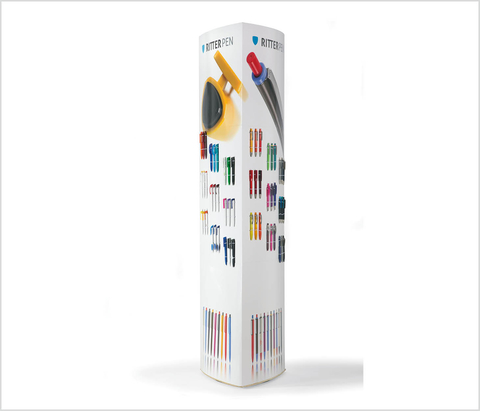 The eye-catcher in your showroom. 3-sided cardboard-presenta with stable base and removable acrylic-presenta for 81 pens. Each side is equipped with 9 acrylic presenta, each of which contains 3 pens. Dimension: 1800 x 470 x 470 mm
Pen Presentation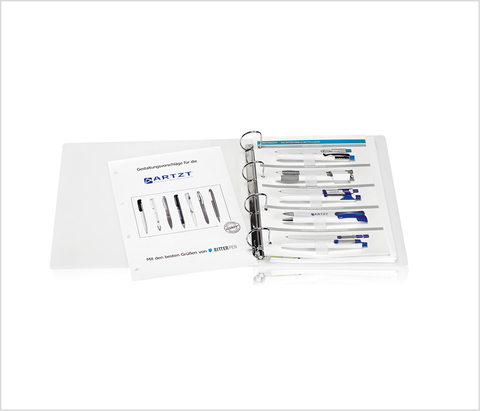 For "Customer Specific" product presentations. This semi-transparent plastic binder contains customized pens attached to a printed pen layout showing virtual imprint possibilities. For professional product presentations where no questions remain unanswered. Dimensions: 50 x 315 x 275 mm
Refill-Box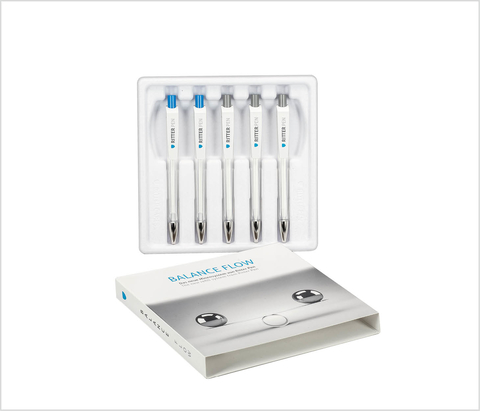 Sample box with a selection of different refills. For the presentation and testing of the most common RITTER-PEN standard and soft refills. Dimensions: 160 x 235 x 38 mm
3D-Box ECO-LINE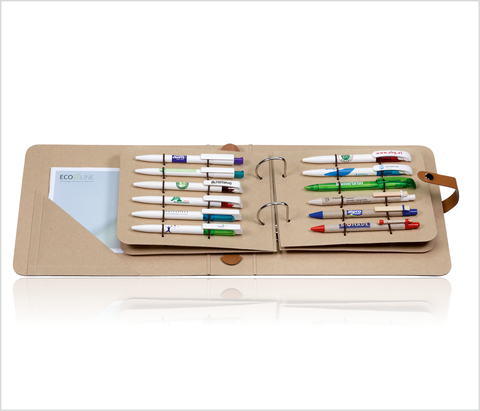 cardboard sample kit for 24 pens of the ECO-LINE. With carrying handle.Dimensions: 245 x 229 x 57 mm
Color Chips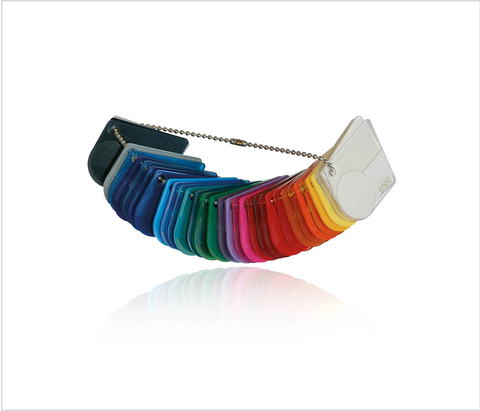 Color samples made of ABS plastic chips with embossed pen-part color codes. The perfect everyday tool when choosing or imprinting a Ritter-Pen. Ideal for determining the best color match for logo colors to pen part colors.